OMA'S® SPIRITS
Carefully handcrafted since 1952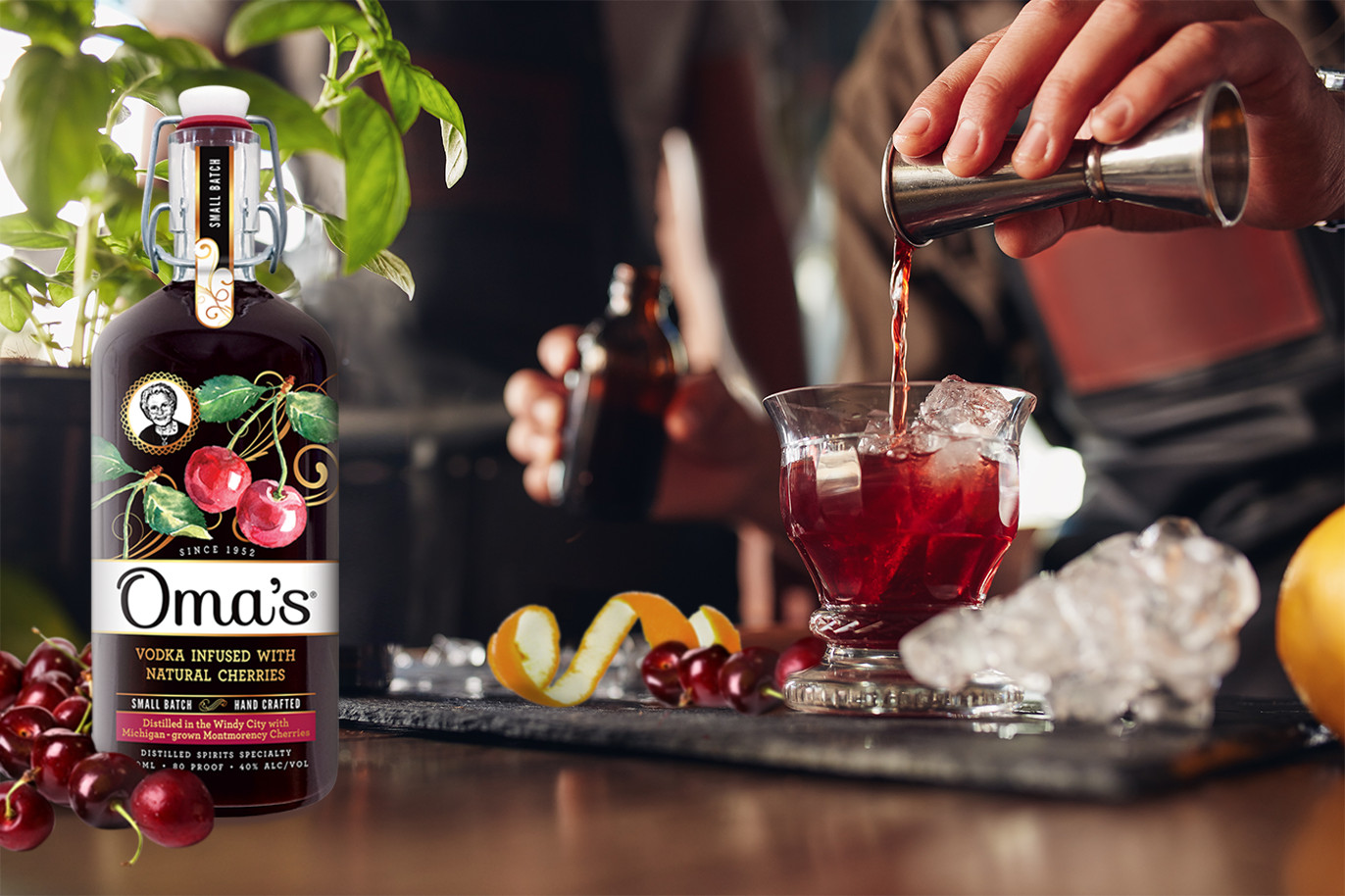 With every sip, remember Oma's life lessons to work hard, save well, and be grateful for health and family and for every opportunity that presents itself!
01.
HAND PICKED
MICHIGAN CHERRIES
Our cherries are hand picked from an orchard near Traverse City, Michigan.
02.
HAND CRAFTED
PREMIUM VODKA
Hand-crafted premium vodka. Distilled by Premier Distillery in Gurnee, IL.
03.
SMALL BATCH
PERFECTLY INFUSED VODKA
Infused for 21 days providing a richly authentic cherry flavor.
OMA'S CHERRY INFUSED VODKA
Unlike other flavored vodkas, Oma's is Infused with cherries. Not a chemical. Our process includes 21 days of infusing our hand picked cherries, tweaking and creating a truly handcrafted spirit.
Hedy Steinbart (our"Oma") immigrated to America seeking a better life than Germany could offer after WWII. She brought along her resilient spirit, no excuses attitude, and her family recipe for Vodka Infused with Natural Cherries.
From her home in Michigan, Oma continued the tradition of making Vodka Infused with Natural Cherries using hand picked Michigan cherries. The tradition carried on through her children and now, grandchildren. It will forever be part of her legacy.
"Zum Wohl and Enjoy the Schwips!"
As Oma always says, "Cheers and Enjoy the Festivities!"
Inside every Oma's bottle